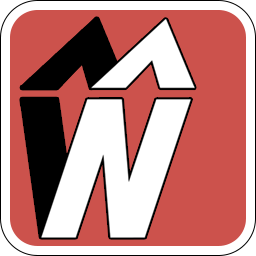 Mapwerk
for macOS
Plot. Digitize. Sketch. Present.
Coordinate-Centric Vector Drawing
and Image Layering Software
Precise control over shape and image transformations
Images exist in vector space so they retain their original pixel information when zoomed
Mapwerk is a coordinate-centric 2D vector drawing program suited for mapping localized areas.
It combines commonly-used functionality of GIS and CAD systems in a high-efficiency interface.
Measure Distance, Area, and Perimeter of any Scale Image
Plot or Import XYZ Data
Sketch to Scale with a Combination of Freestyle, Snap-to-Grid, and Distance/Azimuth Methods
Quickly Manipulate Total Station Data to and from an Arbitrary Grid
Plot from a Baseline using Relative Measurements from any Two Data Points
Visualize Downslope Profiles from Topographic Maps
Calculate Quarter-Section Legal Location from 1 to 4 Levels Deep
Set Measurement, Coordinate, and Contour Interval to just about any Unit
Set Grid to any Cartesian Coordinate System
Calculate Lat/Lon Coordinates of all Points given known Datum
Custom Stylize Map Data Layers, Coordinate Grid, Scale, and More
Export Map Data to CSV, GeoJSON, or AutoCAD Script
Example map established with real-world total station field data and detailed with digitizations from drone imagery and field maps.
Implemented Features:
Import and Visualize Total Station Data

Plot points, multilines, and polygons from coded XYZ data:
*

STRT

starts a new multiline or polygon (e.g. ROADSTRT)
*

END

ends a multiline
*

CLS

closes a polygon
*

PT

draws a single datum point as a triangle or circle (e.g. DATUMPT)

Digitize Scale Drawings

Import scale drawing image and set scale
Create multiple layers for each line or point type
Export to CSV (GeoJSON export is planned!)

Plot and Measure on any Scaled Digitized Image

Match image scale to coordinate grid using either the image's scale bar or 1:N scale (if image resolution (ppi/dpi) is known)
Measure distance, area, perimeter, and slope
Intuitive line tool allows precise measurements
Set out measurement points using distance from last point and azimuth
Measure in a range of Metric (nanometers to kilometers) or English (inches to miles) units

Sketch From a Baseline

Set any two points as a baseline
Plot points relative to baseline
Export plotted coordinates for use in CAD or spreadsheets

TIP: Set up a custom grid and enable snap-to-grid for fast plotting to whole measurements
TIP: Alternately, enter baseline offset measurements in console and let Mapwerk draw

Set up a Custom Coordinate Grid

Establish coordinates of origin
Set grid interval and subdivisions
Custom grid color
Snap-to-grid
Display coordinates at mouse location

Freeform Sketch

Set up a custom grid to simulate graph paper backdrop
Snap to grid for precise plots
Fine-tune line segments by setting length and angle or by absolute coordinates

Measure from Topographical Maps

Calculate Quarter-Section Legal Location

Align map to section grid and calculate quarter-section legal location up to 6 levels deep
Display quarter-section location info in one of three formats

Determine UTM coordinates at any location

Set custom grid to topo map's UTM coordinates
Align topo image to UTM grid and use measure tool to determine or record the UTM coordinates of any position

Visualize Downhill Slopes

Generate a downhill slope profile from the topographical map's contour lines
Calculate slope distance, angle, percent, and grade

Other Uses

Sketch out a plan map at any scale to quickly calculate distances and area
Take a screenshot from your favorite map server such as Google Earth. Open it, set the scale, and measure anything!
Plot out a property line given distances and bearings
In Development